Just one more Step, before you access your GraphySuite Purchase
How would you Like to Expand your GraphySuite Library with
900+ Graphics & Videos Templates Spread over 19 More Formats

with

Commercial Licence
This Video is Made by GraphySuite Template Only
Stop wasting Time & Money

on Complicated technical software or hiring professionals
Earlybird Price Increase in...
GET THIS ONE TIME DEAL TODAY
Your audience will definitely love visual presentation for promotional activities of business if you are
Business Owner
Internet Marketer
Local Business Owner
Blogger
eCom Store
Creative Marketing Agency
Services
Job
Affilliate Marketing
Entrepeneur
CPA Offers
Or
any kind of business
you deal with, you need it.
BIG FACT- 98.3% People like to see different designs to take their final decision. People will judge a business based on its visual appeal in a matter of seconds.
Your product or service might very well be the best thing since sliced bread, but with poor & repeated designs, no one will stick around long enough to see just why.
BIG CHALLENGE - But everyday to create unique & attractive designs is almost IMPOSSIBLE.
Sadly, hiring Professional would take out Thousands of Dollars from your pocket.
Keeping all above problems in our mind we came up with a solution "GraphySuite Premium"
More 300+ DFY Graphics & Videos Templates
100+ DFY Graphics & Videos Every Month
(for 6 months)
With a Small One Time Investment Today
Earlybird Price Increase in...
This is Time Sensitive Offer
only for GraphySuite Buyers
GraphySuite Premium
Includes
And Many More Packs Like...
Explainer Videos
Call To Action Buttons
Kindle Covers
Pricing Tables
Logo Intros
Social Video Frames
Book Covers
Flyers
Launch Graphics
Product Covers
Logo Outros
Magazine Covers
Brochures
Guarantee Styles
Mockups
Sales Page Graphics
Bonus Graphics
Royalty Free Musics
All of These Comes with a
Commercial License
The Best Part Being you will Get
GRAPHYSUITE PREMIUM


100+ DFY Graphics & Videos
Every Month Till 6 Months
Which means,

Extra 100X6= 600+ Videos & Graphics
Coupons
Quotes
Explainer Videos
Social Outros (YouTube End)
Facebook Large ADS
Youtube Videos
Twitter Covers
Facebook Carousel Ads Graphics
Bonus Graphics(Buttons, Guarantee Styles, etc.)
Facebook Covers
Book Covers
Facebook Event Covers
Brochures
Instaram Ads Graphics
Call To Action Buttons
Instagram Posts
Flyers
Instagram Stories Ads Videos
Kindle Cover
Instagram Story Graphics
Launch Announcement Graphics
Linkedin Covers
Mockups
Logo Intros
pricing Tables
Logo Outros
Quotes
Royalty Free Musics
Logos
Comercial License
YouTube Covers
Social Video Frames
YouTube Thumbnails
Resell Rights

to Cartoon Mega Pack
This is perfect mix for all your GraphySuite Graphics.
>
GraphySuite Premium will take care of your
Business and Clients in Trends Graphics Needs
for the Next 6 Months.
And you can charge as High as $500
for each design Service your Provide.
Graphysuite Premium
Explainer Videos
Call To Action Buttons
Kindle Covers
Pricing Tables
Logo Intros
Social Video Frames
Book Covers
Flyers
Launch Graphics
Product Covers
Logo Outros
Magazine Covers
Brochures
Guarantee Styles
Mockups
Sales Page Graphics
Bonus Graphics
Royalty Free Musics
300+ DFY Graphics And Videos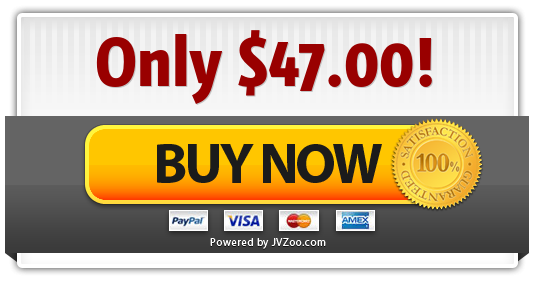 99% Pepole Have Bought This
Graphysuite Premium Commercial
Coupons
Explainer Videos
Facebook Large ADS
Twitter Covers
Bonus Graphics(Buttons, Guarantee Styles, etc.)
Instagram Creative Ads
Book Covers
Brochures
Call To Action Buttons
Flyers
Kindle Cover
Launch Announcement Graphics
Mockups
Pricing Tables
Quotes
Logos
YouTube Covers
Resell Rights to Cartoon Mega Packs
YouTube Thumbnails
Quotes
Social Outros (YouTube End)
Youtube Videos
Facebook Carousel Ads Graphics
Facebook Covers
Facebook Event Covers
Instaram Ads Graphics
Instagram Posts
Instagram Stories Ads Videos
Instagram Story Graphics
Linkedin Covers
Logo Intros
Logo Outros
Royalty Free Musics
Comercial License
Social Video Frames
900+ DFY Graphics And Videos